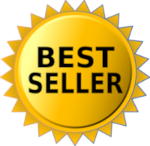 QTY:
Please Log In For Pricing
/
Formulated with a soybean and corn biobased solvent. Removes tough marks and stains. 12/32 oz./cs. Includes 3 trigger sprayers.
Graffiti Remover SAC is a ready-to-use BioRenewables product based on a biobased solvent, which is naturally derived from agricultural ingredients. A combination of soybean and corn esters, this efficient solvent blend helps to replace hazardous, toxic and environmentally harmful products in the workplace. A safer solvent alternative to petroleum based solvents.
A ready to use BioRenewables product based on a biobased solvent, which is naturally derived from agricultural ingredients
A safer solvent alternative to petroleum based solvents.
contains 53% bio-based material
takes away scuff marks, wax residue and adhesive with ease
brand: RTU Handi Sprays®
color: Clear
dilution: Straight
fragrance: None
grade: D
ph: N/A
pack_count: 1 quart (12 per case)
size: 1 quart (12 per case)
upc: 10753727045379