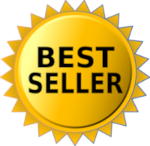 QTY:
Please Log In For Pricing
/
Foaming bath and all surface cleaner that santizes. EPA Reg. No. 5741-26. 12/32 oz./cs. Includes 3 foam trigger sprayers.
Antibacterial cleaning power Kills 99.9% of household bacteria* (*Staphylococcus aureus and Enterobacter aerogenes) in 2 minutes. Cuts through grease and oils, and whitens and brightens hard surfaces. This foaming bath and surface cleaner effectively removes soap scum, hard water film, and cuts through greasy soils on contact. The product is clear with a clean crisp Caribbean fragrance. EPA Reg. No. 5741-26.
Kill 99.9% of household bacteria in under two minutes
Removes soap and hard water residue
Breaks up grease and whitens hard surfaces
Leaves a fresh, Caribbean scent
brand: RTU Handi Sprays®
color: clear
origin: US
dilution: Straight
fragrance: Caribbean Fragrance
grade: D
ph: 2.5 - 3.0
pack_count: 1 quart (12 per case)
size: 1 quart (12 per case)
upc: 10753727044310