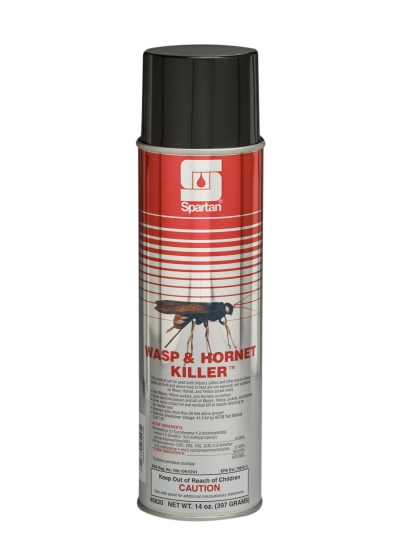 QTY:
Please Log In For Pricing
/
Solvent-based formula kills on contact from over 20 ft. away. Keeps bugs away for up to 4 weeks. EPA Reg. #706-109-5741. 12/20 oz. cans, Net 14 oz.
Wasp & Hornet Killer is a long lasting residual spray with quick knockdown. With a spray pattern up to 20-feet, Wasp & Hornet Killer kills wasps, hornets, yellow jackets, and eliminates the nests where they live and breed.
Long lasting residual spray with quick knockdown
With a spray pattern up to 20-feet, Wasp & Hornet Killer kills wasps, hornets, yellow jackets
Eliminates the nests where they live and breed
brand: Aerosols
color: none
fragrance: none
grade: D
ph: N/A
pack_count: 14oz. (12 per case)
size: 14oz. (12 per case)
upc: 10753727033543