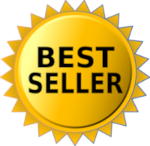 QTY:
Please Log In For Pricing
/
A liquid laundry detergent and a laundry builder in one. Formulated to provide a deep clean that is environmentally preferable.
Clothesline Fresh BLD combines a laundry builder with a detergent to increase pH and remove soil all in one step! The elevated pH of Clothesline Fresh BLD speeds up soil removal during washing by allowing the individual fibers of a fabric to open up which expedites entrapped soil release. Clothesline Fresh BLD is a highly alkaline product that also contains water softening and soil anti-redeposition agents to aid in the washing process.
Increases pH to improve cleaning power
Softens water and inhibits redeposition of fabric soils
Environmentally preferable alternative to other deep-cleaning detergents
Formulated for more efficient cleaning than standard detergents
brand: Clothesline Fresh® Laundry Care
color: red
origin: US
fragrance: Pleasant Fragrance
grade: D
ph: 13.5 - 14.0
pack_count: 15 gallon drum
size: 15 gallon drum
upc: 753727050116