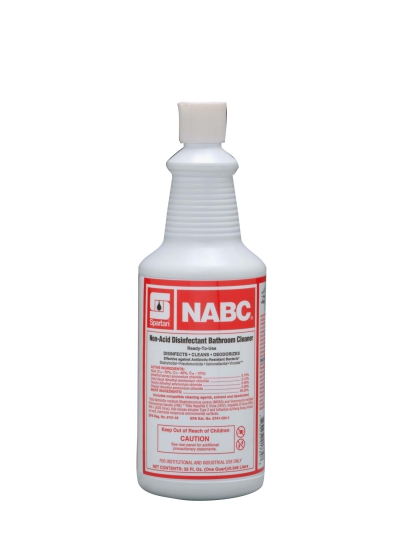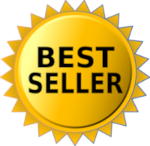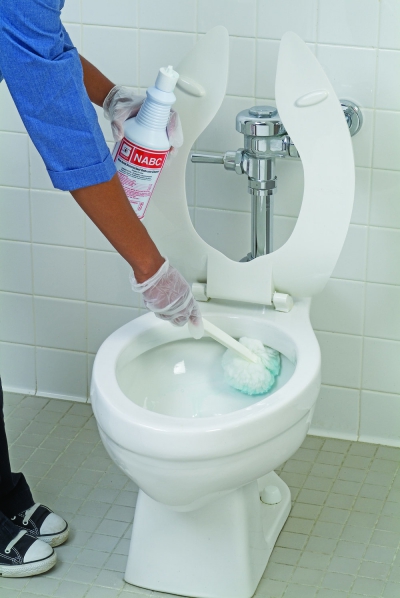 QTY:
Please Log In For Pricing
/
Non-Acid Disinfectant Bathroom Cleaner. Ready-to-use. Kills HBV and HCV on inanimate surfaces. EPA Reg. No. 5741-18. 12/32 oz./cs. Includes mop.
A mild, non-acid, ready-to-use disinfectant bathroom cleaner/deodorizer. NABC safety and effectively disinfects, cleans and deodorizes toilet bowls, urinals and other hard, nonporous restroom surfaces. Formulated without acid, NABC is non-caustic and non-abrasive. Safe to use on nearly any hard surface-NABC will not etch porcelain, or pit fixtures-will not harm plumbing or septic tanks when used according to directions. Even accidentals spills will not result in ruined clothing or carpeting. Effective against the antibiotic resistant bacteria: Methicillin resistant Staphylococcus aureus (MRSA) and Vancomycin resistant Enterococcus faecalis (VRE). Pseudomonicidal. Salmonellacidal. Virucidal...kills HIV-1 (AIDS Virus), Herpes simplex Type 2, Influenza A2/Hong Kong Viruses and HCV (Hepatitus C Virus) on hard inanimate nonporous environmental surfaces.
Multi-functional to reduce maintenance time and cost
Non-acid formula is non-caustic and non-abrasive
Safe on virtually all hard surfaces
Kills MRSA, VRE, Salmonella, Herpes, Flu, Hep C, and more
selling_statement: RTU - One-Step Disinfecting and Cleaning Toilet Bowls and Urinals
brand: Restroom Cleaners
color: Blue
origin: US
dilution: 1:10 (12 oz./gal. of water)
dirt_types: General Bathroom and Bowl Cleaner
fragrance: Floral
grade: D
ph: 6.0 - 7.0
pack_count: 1 quart (12 per case)
size: 1 quart (12 per case)
special: One-Step Disinfecting Ceramic Tile, Porcelain, Shower Walls, Floors and Other Hard Nonporous Surfaces when diluted at a 1:10 ratio.
upc: 10753727017345