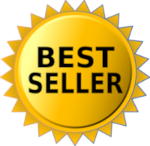 QTY:
Please Log In For Pricing
/
Disposable Floor Mat. Protects floor from urine drips, splash and stain. Features NABC Fresh Scent fragrance.
Urine splash results in stain, grout discoloration and urine deposit damage...at times even requiring costly floor replacement. UriGard Disposable Floor Mats, designed with super absorbent Trilex 20v fibers, quickly wick away and encapsulate liquid to prevent this type of damage and greatly improve overall restroom appearance.
Eliminates discoloration and damage caused by urine splash
Prevents the need for replacing unsightly or damaged materials
Super absorbent for optimal performance
Disposable mats create a consistently clean and fresh-scented atmosphere
brand: Screens, Blocks, Rim Cages, Drip Deodorants
color: Grey
origin: US
fragrance: Floral
grade: D
ph: NULL
pack_count: 6 per case
size: 6 per case
upc: 10753727036179