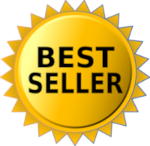 Duralon Bowl Mop, Overall Length 14 In., Bristle Color White, Handle White Plastic
The Deluxe bowl mop comes in a case size of 100. The angled head of this bowl mop improves access to hard to REACH areas. Acid resistant fibers stand up to the harshest cleaning chemicals and the fuller head provides greater absorbency to clean without making a mess.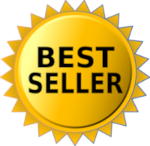 Tolco® Toilet Bowl Brush
Synthetic bristles resist common cleaning chemicals. All plastic material-acid resistant. Bristle non-staining. White. 15 1/4" length.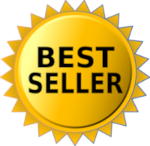 Plastic Deluxe Scratchless Bowl Brush And Caddy, 16" Length X 4-3/4" Height, White/white Bristles (case Of 12)
Deluxe scratchless bowl brush and caddy. All plastic brush cleans underneath the rim and down the hole of the bowl without scratching like conventional wire brushes.

10" Bi-level Deck Scrub Brush Head 12/cs
Designed to fit any life style whether it is commercial or household use. Janico scrub brush head will not crack under pressure or heavy use, it will not deform into a weird looking shape and it will not mildew. The scrub brush head is washable, for long lasting performance. The scrub brush features multi positions curved head, which effectively cleans baseboards, decks, garage, patios and warehouse floors. Janico deck scrub brush effectively scrubs tough dirt or stains in wet or dry conditions. This bi-level deck scrub brush should be used with any standard threaded tip handle. (Handles sold separately)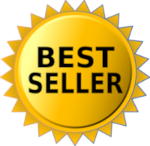 Tlc 280186 Tile And Grout Brush 12 Per Master Case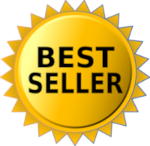 Countertop Brush, Silver, 12 1/2" Brush
Commercial-grade fill ensures effective dust and debris removal. Wide bristle coverage. Durable plastic block handle.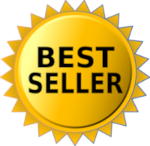 Maxiscrub® Iron Brush
Angled head gets into corners Large handle protects knuckles Long lasting, highly durable white polypro bristles Durable non-absorbent 6" white plastic block will not crack, warp, or mildew 1" trim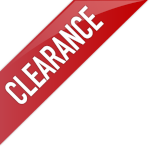 7"nylon Utility Toothbrush
Flo-Pac? Utility Toothbrush Style Maintenance Brush, With Nylon Bristles 7" Long

10" Vehicle Window Brush - Feather Tip
Dura-Block Detail Brushes are densely filled with medium to very soft filaments; 2-1/2 trim. Designed to hold liquids and wash smooth surfaces thoroughly and easily without marring or scratching. All brushes are flow-thru style design. One tapered hole and one threaded handle hole. All brushes (except the 10" Angle) have soft vinyl bumpers to protect vehicle surfaces. 2-1/2" trim

Grout Brush
Chiseled trim ("V" shaped) of very stiff black polyester bristles makes cleaning the narrowest of grout lines and corners quick and easy Swivel connector pivots 180 and allows brush to glide along grout lines Clean grout from a standing position 1-1/2" trim, 9" block Use with threaded handle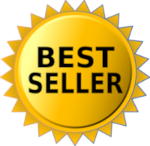 Replacement Blades For Window/floor Scrapers
Ideal for scraping "soil" off windows and floors Equipped with a 4" double-sided carbon steel blade; razor edge for scraping tape and paints; blunt edge for stucco, cement, etc. Ergonomic handle eliminates discomfort during use Equipped with a durable plastic sheath; eliminates potential safety hazard when not in use. Replacement blades are easy to install; come in packs of 10 Hanger hole for easy storage. 96550: Use with tapered handles to extend reach 96551 & 96552: Long handle provides extra power for scraping heavy duty soil

3" Counter Brush Foam Block With Flagged Bristles 12/case

36" Duo-sweep Flagged Lobby Broom
Duo-Sweep? Wide Flagged Lobby Broom With 35" Black Metal Threaded Handle 30" - Blue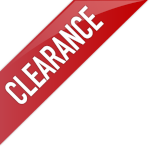 Tlc 280176 Bowl Caddy White 12/case

Sparta Spectrum Angle Brm/red
Sparta? Spectrum? Duo-Sweep? Angle Broom Flagged Bristle 56" Long - Red

Car 3620vrd 20" Value Red Rotary Br Ush General Cleaning

Rubbermaid Commercial Fg631000wht Toilet Bowl Brush With Plastic Handle
Polypropylene and crimped polypropylene filles..Stain and odor resistant..14.375 inches long by 3.375 inches wide by 3.375 inches high. 0.262 pounds. Imported..0.

Baseboard Bi-level Floor Scrub Brush
Split shape with dual positions; scrubs baseboards and floors with one stroke. Curved head also effectively scrubs corners. Heavy-duty hygienic non-absorbent 10" beige plastic block will not crack, warp, or mildew. Washable red polypro bristles prevent spread of germs. Flared ends for easy scrubbing. Use with threaded handle. 2" trim

" Utility Brush With Yellow Poly Bristles 12/case Foam Block Handle

Deck Scrub Brush With Swivel Joint 12/cs
The Deck Scrub Brush w/Swivel Joint quickly swivels in any direction to clean floors, walls, baseboards and confined areas. The 10" rugged white plastic block will not absorb water and stands up to chemicals.

10" Ppy Deck Scrub Cream
Flo-Pac? Polypropylene Deck Scrub 10" - Yellow

Handheld Pad Holder 9-1/4"

Triangular Baseboard Brush 12 Per Case

Deluxe Bowl Mop With Cone Wringer 100/cs
The Deluxe cone bowl mop comes in a case size of 100. The easy to use pre-compressed cone requires no squeezing to remove excess moisture and the no-leak cone helps remove liquids after cleaning. The fuller head provides greater absorbency to better clean without making a mess.

Tampico-fill Countertop Brush, Plastic, 12 1/2", Yellow Handle
Commercial-grade fill ensures effective dust and debris removal. Wide bristle coverage. Durable plastic block handle.