Show your clients and guests attention to detail that's down to the floor, literally. A dirty workplace floor attracts attention and tells observers that you overlook things, and settle for sub-par. Our floor machines and accessories clean, repair, and shine your floor to look like new, and leave the right impression.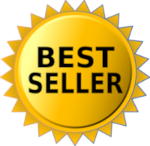 Compact Air Mover Gray 1/4 Hp 3 Speed

Adv 50000243 Viper As510b 20 Auto Scrubber With 105ah Agm Batteries Onboard Charger Pad Driver"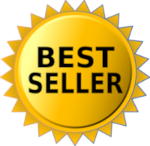 12v Dc Motor Scrubber With Battery Starter Kit
The short handle Motor Scrubber is a powerful lightweight handy versatile scrubber used for several applications. The MotorScrubber is a 12-Volt battery powered cleaning machine for reliable.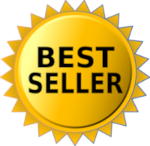 Vn1500 Viper 20 1500 Rpm Hi Speed Burnisher With Flexible Pad Driver"
We have a dedicated Service Department here to help you select the correct part for your equipment.

B150 R75 Ride On Scrubber Cylindrical Brushes With Agm Batteries And On Board Charger 30" Scrub Deck

56383556 20 Rev Sc500 20r Automatic Scrubber Ecoflex 2 140ah Agm Batteries Onboard Charger Pad Holder"
We have a dedicated Service Department here to help you select the correct part for your equipment.

Adv 56112792 Sc750 28r Rev Machine 28 With Ecoflex Inclues Four 312ah Maintance Free Agm Onboard Charger Pad Holders"

Adv 9087381020 Sc250 Battery Operated Micro Scrubber With 36v Lithium Battery

Hds Special Class Hot Water Pressure Washer Includes Trigger Gun, High Pressure Hose, Spray Lance, Power Nozzle , Two Detergent Tanks

Sc1500d 20r Ecoflex Stand Up Rev Machine Two 140 Ah Maintainance Free Agm Batteries On Board Charger And Pad Holder
A COST-EFFICIENT CLEANING SOLUTION

Sc351 Battery Operated Micro Scrubber With 84 Ah Maintainence Free Agm Batteries And On Board Charger
Innovative Deck and Compact Design Marks a Breakthrough in Daily Scrubbing for Small Area Cleaning.

Wsr 17832310 Walk Behind Compact Floor Scrubber Bd 30/4 C Bp 12.8" With Lithium Ion Battery And Shelf Charger

Bd50/70 Ride On Scrubber R Bp Brush Wet Batteries

20" Automatic Scrubber With Pad Driver 2 X 12 Volt 100ah Gel Batteries On Board Charger 11 Gallon Tanks
With 11 gallon solution and recovery tanks, the TGB 1120 is extremely compact, easy to transport, and so easy to use anyone cane operate them. 

Henry Auto Scrubber 17" With Gel Batteries 150 Rpm 400w 8 Gallon Recovery Capacity

Gvc-18000 Goodway Vapor Steam Cleaner 460/3ph 60 Hz 21 Amps Serial Number Gvc006436

C0530ma-1 30" Prodigy Series Air Cooled Medium Cube Ice Machine

Kbt44 Adapter Kit For 30" Modular Cuber Ice Machine On Id200 And Id250 Ice Dispensers

36" Ride On Sweeper With Agm Batteries Km90/60 2sb 2 Side Brushes

Viper 26 Traction Drive Walk Behind Automatic Scrubber 215 A/h Batteries"
With Up To 150 lbs. of pad pressure and 4.5 to 5 hours of run time, this Heavy Duty Viper Fang can scrub, strip or practically anything else you want your auto scrubber to do!
Sc450 Walk Behind Battery Operated Scrubber With Two 98 Ah Maintenance Free Gel Batteries Onboard Charger And Blue Prolene Brush
DEPENDABLE, EASY-TO-USE SCRUBBER SOLUTION SIMPLIFIES CLEANING OPERATION WHILE MAXIMIZING THE BOTTOM LINE

Wsr 98408130 Chariot 2 Iscrub 20 Stand On Floor Scrubber 3-12/v 114a/h Agm Batteries 21a On Board Charger With Pad Driver"

13" Loline Floor Machine With Poly Brush
The LL316 with a 13" deck, 200 rpm of muscle and a weight of only 40 pounds, the 316 is compact enough to handle just about any job, anywhere.

Nac 8025112 Duplex 14 Hydrowasher"

"wsr 98401400 Scc20di Saber 20" Compact Floor Scrubber Model 2 Each 12v Batteries, On Board Charger 1005-081-0"