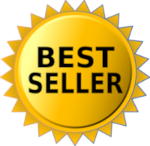 Advance Spectrum™ 12p Upright Vacuum - 11.5
Advance's 12 inch and 15 inch Spectrum single-motor upright vacuums deliver superior results with performance where it matters most: dirt pickup and filtration. Upright vacuums rely on a combination of dirt pickup to remove soil from carpets and filtration to ensure that dust and other airborne particles stay captured. Spectrum's innovative design has earned the CRI (Carpet & Rug Institute) Seal of Approval signifying that Spectrum meets the industry's newest dirt pickup and filtration standards for vacuum performance. These standards are more stringent than those for Green Label certification. The two-stage 1000 watt motor in Spectrum™ vacuums allows operators to pull dirt and dust from carpets in a single cleaning pass. 120V 60 Hz 1000 W 9 amp 2-stage. Airflow bypass valve and thermal overload protection.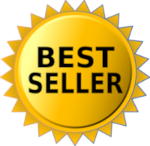 Vu500 12 Upright Vacuum
The Advance VU500™ delivers exceptional cleaning performance in an easy to use, easy to maintain upright vacuum that is designed to withstand stringent environmental requirements.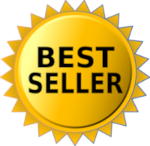 Srs12 Windsor 12
The Windsor SENSOR series has revolutionized floor care in hotels everywhere. Never before has one vacuum met and exceeded the requirements of hospitality staffs around the world.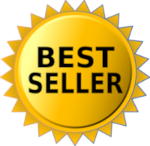 Nacecare™ Psp380 Canister Vacuum W/aa1 Kit
Autosave feature automatically starts the vacuum on low power. Powerful 1.6 Hp vacuum motor for excellent soil recovery and longer carpet life. Motor provides 110" waterlift and 114 CFM of airflow. Tank capacity: 4.5 gal.; Stages: 2; Speeds: 2. Power Cord: 33'.

Sanitaire Tracer Cordless Vacuum With 22 Volt Lithium Ion Battery And Charger 8 Amp With Dirt Cup
EUR SC7100A SANITAIRE TRACER CORDLESS VACUUM WITH 22 VOLT LITHIUM ION BATTERY AND CHARGER 8 AMP WITH DIRT CUP

Bis Sc6100a 10.5" Upright Carpet Extractor 1.75 Gallon Recovery Tank
BIS SC6100A 10.5" UPRIGHT CARPET EXTRACTOR 1.75 GALLON RECOVERY TANK

Professional Upright With Tools
BIS SL4110 SANITAIRE UPRIGHT VACUUM WITH ON BOARD TOOLS 10AMP NAVY BLUE 30' CORD

Rbv150 Cordless Numatic Back Pack Vacuum 6 Quart 2 Speed 75 Cfm Includes One Battery And One Charger
NAC RBV150 CORDLESS NUMATIC BACK PACK VACUUM 6 QUART 2 SPEED 75 CFM INCLUDES ONE BATTERY AND ONE CHARGER

Hoover Fh50258 Professional Series Power Scrub Elite Pet Plus Upright Carpet Cleaner
HWM HVR-STMVAC HOOVER STEAMVAC UPRIGHT EXTRACTOR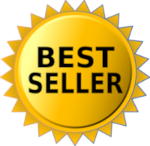 Viper 18 Gallon Wet/dry Vacuum With 24
VIPER wet or dry vacuum complete with cleaning tools for commercial level cleaning jobs. Also includes the front mounted squeegee on this canister vacuum for easy clean up of water flooded areas. This wet/dry vacuum cleaner is engineered to withstand heavy, daily use in schools, office buildings, medical facilities and other commerical facilities.

Eur Sc684 12" Sanitaire Upright Vacuum With Vibra Groomer Single Motor Vacuum
.

Windsor® Sensor Xp Upright Vacuum - 12"
Available 12" to 18". The Sensor is the only vacuum to offer superior upright vacuuming technology that protects itself from operator neglect. 2-stage 1.6 hp 1200 watt 90" waterlift 105 cfm airflow. 99.97% at 0.3 microns 76"[2] filtration area. 120 volt 60 cycle.

cleanmax Pro Series Quick Draw Commercial Vacuum Tac Cmps-3qd
TAC CMPS-3QD CLEANMAX PRO SERIES QUICK DRAW COMMERCIAL VACUUM TAC CMPS-3QD

Upright Vacuum, 12 In, 145 Cfm, 7a, 120v
BIS SC886G 12" SANITAIRE UPRIGHT VACUUM 7.0 AMP TOP FILL CLOTH SHAKE OUT BAG

Hvr Uh71100 Windtunnel Max Capacity Upright Vacuum With Hepa Media Filtration, Crevice Tool, Dusting Brush And Multi-purpose Tool Red
HVR UH71100 WINDTUNNEL MAX CAPACITY UPRIGHT VACUUM WITH HEPA MEDIA FILTRATION, CREVICE TOOL, DUSTING BRUSH AND MULTI-PURPOSE TOOL RED

Bissell Cleanview Pet Upright Swivel Bagless Vacuum, 2252
BIS 2252 BISSELL CLEANVIEW SWIVEL UPRIGHT BAGLESS VACUUM WITH SWIVEL STEERING POWERFUL PET HAIR PICK UP SPECIALIZED PET TOOLS LARGE CAPACITY DIRT TANK EASY EMPTY
2987 Bissell Turboclean Power Brush Pet Carpet Cleaner
BIS 2987 BISSELL TURBOCLEAN POWER BRUSH PET CARPET CLEANER

Eur Sc5500 Eon Quiet Clean 12 Hepa Upright Vacuum With Wand Crevice Tool Upholstery Tool
The EON® QuietClean® Commercial Upright Vacuum is engineered to meet the demands of commercial cleaning.

Wsr 10126060 Versamatic Vs14 Upright Vacuum 980086ul Dual Power Motor, 3 Foot Hard Wand Gray Body With Blue Accents

Omniflex Autovac Battery Powered System S/n 009037
POE OMNIFLEX AUTOVAC BATTERY POWERED SYSTEM S/N 009037

Windsor® Sensor Xp Upright Vacuum - 15"
Available 12" to 18". The Sensor is the only vacuum to offer superior upright vacuuming technology that protects itself from operator neglect. 2-stage 1.6 hp 1200 watt 90" waterlift 105 cfm airflow. 99.97% at 0.3 microns 76"[2] filtration area. 120 volt 60 cycle.

Apc Jan-advu500 Vacuum Bags 10 Per Pack Plus 2 Perfilters 10 Packs Per Case 100 Bags Per Case Fits Vu500
.

Avp 845 Simplicity Type A Hepa Vacuum Cleaner Paper Bags 6/pack Microlined
.

Hoover Power Scrub Deluxe Carpet Cleaner Upright Shampooer
HOOVER POWER SCRUB DELUXE CARPET CLEANER UPRIGHT SHAMPOOER RED WITH TOOLS
Wsr 10126070 Vs18 Versamatic 18" Dual Motor Upright Vacuum
Legendary performance and reliability come standard with the Versamatic dual-motor upright vacuum.