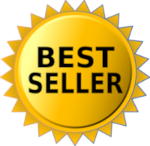 QTY:
Please Log In For Pricing
/
VERSIFECT CLEANER DISINFECTANT FAST DRAW 2 LITER 4/CASE
VersiFect is a 3-in-1, peroxide-based product that delivers hospital-grade disinfection, superior cleaning and fresh smelling deodorization. This product cleans, shines, deodorizes and disinfects all hard non-porous surfaces listed on the label. It inhibits the growth of mold and mildew, leaving bathrooms and kitchens clean and fresh smelling. This product is for use on: Aluminum, Glass, Stainless Steel, Chrome, Metal, Plastic, Vinyl, Mirrors, Windows, Floors, Desks, Countertops and Bathroom Fixtures. NOTE: DO NOT USE ON BRASS.
Versatile for use throughout your facility, cleans glass, floors, and restrooms
Effective against Pseudomonas aeruginosa, Staphylococcus aureus (MRSA), CA-MRSA, HBV
Hospital disinfectant and virucidal against HIV-1 (AIDS virus) and Influenza A
Neutral pH will not discolor or tarnish sensitive surface substrates like competitive products
dilution: DISINFECTION: To disinfect hard non-porous inanimate surfaces, dilute 2 ozs. of concentrate per gallon of water (1:64 dilution).
fragrance: Fresh
ph: 6-8
pack_count: 4, 2 liter bottles