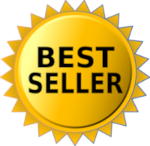 QTY:
Please Log In For Pricing
/
Versatile cleaning and deodorizing with a fresh lemon scent
Pine-Sol® Lemon Fresh All Purpose Cleaner deodorizes and eliminates unpleasant odors, with deep-down cleaning power. The fresh scent of lemon lingers long after the job is done, assuring customers, guests and staff that their environment is clean. Use Pine-Sol® All Purpose Cleaner on a wide variety of surfaces including floors, counters, and sinks. From Clorox Commercial Solutions®, the large size bottle is perfect for use in offices, day care centers, restaurants, schools and other commercial facilities.
active_ingredents: NON-BLEACH Active Ingredient: Hydrogen peroxide: 1.4%, other ingredients: 98.6%
selling_statement: • Cuts through tough grease and grime fast • Deodorizes with a lemon fresh scent • Scent remains long after the job is done, assuring customers, guests and staff that their environment is clean • Economical concentrate delivers 72 gallons of effective cleaning product per bottle • From Clorox Commercial Solutions® • Large size is perfect for offices, day care centers, restaurants, schools and other commercial facilities • Use on a wide variety of tough jobs and surfaces including floors, counters and sinks • 144 ounce bottle • Lemon scent
caution_warnings_allergy_statements: CAUTION: EYE IRRITANT. Do not get in eyes. For sensitive skin or prolonged use, wear rubber gloves. KEEP OUT OF REACH OF CHILDREN.
grade: D
pack_count: 3 Bottles
packaging_type: Bottle