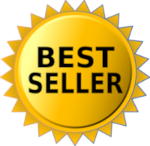 QTY:
Please Log In For Pricing
/
A high quality hand wash formula providing a silky smooth after feel. Dye and perfume free. Exceptionally low irritancy. Ideal for sensitive skin. Green Seal® certified. Foams instantly. Provides over 1400 hand washes from each 1 liter cartridge.
Ultrasonically sealed cartridges prevent the ingress of bacteria. Use with Deb 1 liter dispensing system. Contains skin conditioners to improve hydration and prevent drying of the skin. Rinses easily from the skin leaving no soapy residue on hands or in sinks.
grade: D
pack_count: 6/cs
size: 1 L
upc: 69124014591