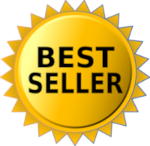 QTY:
Please Log In For Pricing
/
FQP PV517 PREVAIL XXL 2X ADULT PULL ON BRIEF 12/PACK 4 PACKS/CASE FITS 68"- 80" UNISEX
Prevail Air Plus™ Stretchable Briefs combine ultimate absorbency with 100% breathability for men and women with heavy leakage. Microclimate Care™ technology locks in wetness away from skin and allows air, heat, and humidity to escape. That means wearers feel fresh and dry at all times, promoting healthy skin.
100% BREATHABLE
MAXSORB™ GEL
OMNI ODOR GUARD®
DRI-FIT™
color: White
pack_count: 12/PACK 4 PACKS/CASE FITS 68
size: XXL