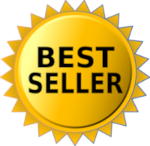 QTY:
Please Log In For Pricing
/
IPG SP0760368-X1 14.5 X 1500' 30 GAUGE ORBIT PRE STRETCHED AIR ENTRAPPED HAND FILM BLOWN 2 SIDE CLING"
Orbit Air™ B is a stiff, pre-stretched, hand-applied stretch film designed to meet your wrapping needs. Orbit Air™ B offers the advantages of excellent load-holding strength and reduced "neckdown," while providing superior tear and puncture resistance. Outstanding film-to-film adhesion helps ensure wraps stay on loads, improving safety and requiring less effort and force to generate load containment. ORBIT AIR™ B. PROLITE® 368mm x 450m 7.6 micron film. Film is bulk packed on pallet and sold in pallet quantity only. There 168 rolls per pallet and each roll weighs 2.57 lbs. Pricing is based on pallet quantity.
Lightweight, yet tough
Easy to apply (operator friendly)
Low wrap cost per load
Edges are reinforced
color: Clear
grade: D
pack_count: 4 ROLL/CS 36/ SKID