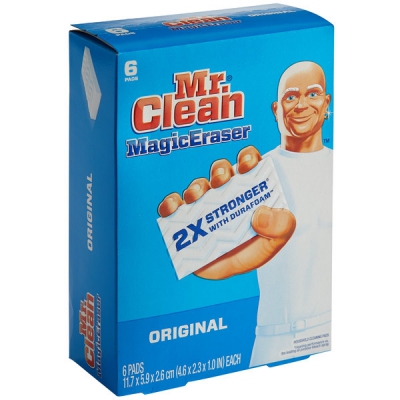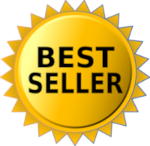 QTY:
Please Log In For Pricing
/
Perfect for cleaning walls, baseboards, floors, switch plates, blinds, bathrooms, counters (you name it!) the Mr. Clean Magic Eraser is a truly magical cleaning product. Simply wet the eraser, and swipe it against any surface. The marks, scuffs, and gross gunk will wipe right off!
Disposable, soft pads erase set-in dirt and grime quickly and easily. They remove scuff marks, dirt and tough crayon marks from floors, walls and doors. Safe to use; no gloves or chemicals necessary.
Powerful multi-purpose cleaning with water alone
Water-activated micro-scrubbers reach into surface grooves
Penetrates deep into material, lifting away built-up grease and soap scum
Safe for use on seats, counters, and doors
brand: Mr. Clean
color: White
height: 8.937 in
length: 11.689 in
pack_count: Includes six packs of six erasers each
width: 7.937 lbs