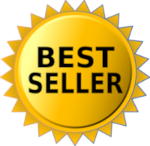 QTY:
Please Log In For Pricing
/
A combination of modern day surfactants and hydrogen peroxide. Effervescent cleaning action. Environmentally compatible. CLEAN BY PEROXY CONCENTRATE GALLON 4/CS ALL PURPOSE HYDROGEN PEROXIDE BASED CLEANER PH 2.0-3.0
Clean by Peroxy is a Green Seal™ Certified all-purpose cleaner that is formulated with the cleaning power of peroxide. One product does it all! Clean windows, mirrors, floors, walls, carpets, restrooms, kitchens, tile and grout without streaking. With Clean by Peroxy, you can minimize the number of products in your cleaning program; simplifying training and inventory management!
Hydrogen peroxide and surfactant blend break up tough grease
All-purpose formula is appropriate for virtually any job
Works well on a variety of surfaces
Formulated to be environmentally friendly
brand: CLEAN BY PEROXY
color: Pale Blue
origin: US
dilution: 1 - 12 oz./gal.
fragrance: Fresh Spring Rain
grade: D
ph: 2.0-3.0
pack_count: 1 gallon (4 per case)
size: 1 Gallon
special: KOSHER/WOOL SAFE
upc: 10753727041821