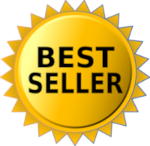 QTY:
Please Log In For Pricing
/
Heavy-duty, all purpose, industrial cleaner/degreaser.
An ecologically sound, environmentally conscious, heavy duty all purpose industrial cleaner formulated to remove grease, oil and other tough soils without upsetting the ecosystem of water and waste treatment facilities. The Degreaser is a powerful detergent complex with aggressive grease emulsification ability. It quickly penetrates, emulsifies and removes tough industrial soils such as petroleum grease, soot, oils, lubricants, tire and rubber marks, carbon exhaust as well as animal fats and food soils. Many current cleaners and degreasers depend on nonyl phenol detergents for their cleaning ability. The Degreaser offers excellent surfactant/wetting agent emulsification abilities without nonyl phenol. Instead, the The Degreaser formula incorporates a new state-of-the-art surfactant system.
HD, all purpose industrial cleaner/degreaser
Aggressive Degreasing Performance
Offers excellent surfactant/wetting agent emulsification abilities without Nonylpheno
brand: Clean On The Go® Captive Dispensing System Products
color: Purple
dilution: 2 oz./gal.
fragrance: Mild
grade: D
ph: 11.7 - 12.3
pack_count: 2L (4 per case)
size: 2L (4 per case)
upc: 10753727029119